Dear Ladies and Gentlemen, dear friends,
Christmas is almost here and as usual we celebrate the birth of Jesus the 24 December.
But his year we celebrate much more: the 21st of December is the beginning of a big shift in consciousness! So we celebrate a new beginning of ourselves, of humanity and of the earth and we celebrate the intensifying female energy.
In this regard I congratulate you for having made it this far. What a journey! We all wanted to be here at this time together and we succeeded.
So let's celebrate, let's celebrate our past life, our present life and our future life!
And from the bottom of my heart I thank you. I thank you for being in my life, because it fills my heart with joy when I see the changes you make, the big ones and also the little ones. I see miracles unfolding every day. You are miraculous! Thank you!
I wish you Merry Christmas and may 2013 be the best year of your life ever.
With love,
Anja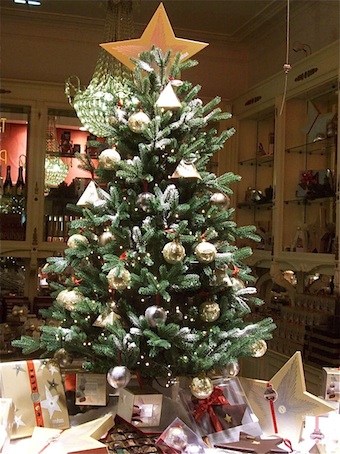 Anja Hertkorn
Praxis fuer Energie-Therapie
Energy Therapy Practice

0032-478-310 684
https://www.feel-the-new-energy.com/index.html