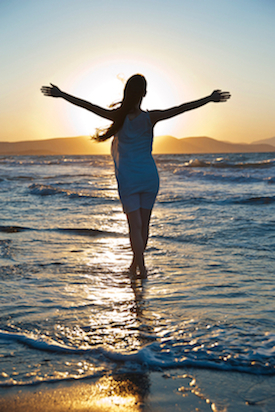 Energy balancing therapy is one of the best alternative therapies in the field of holistic healing.
We are provided on a physical, emotional, mental and spiritual level with life energy, also called prana or chi. An invisible energy field composed of this life energy permeates and surrounds us.
Energy therapy supports, clears and restores this field and mobilises the inner healing power to get healthy and to stay healthy having an effect on your physical, mental, emotional and spiritual level.

Energy therapy is not only good for releasing defects from your energy field, but also belongs to the best health care that I know.
At your first visit we will have a conversation to clarify questions about your person, your medical and personal history and your goal for the treatment (anamnesis), then I will explain the methods and the opportunities for healing using energy therapy.
Depending on the anamnesis, your history, preferences and requests, we will start a treatment tailored to you.
The session will end with a summarising conversation and clarification of the future course of treatment.