Familienaufstellungen - deutsch

Family Constellations In Individual Sessions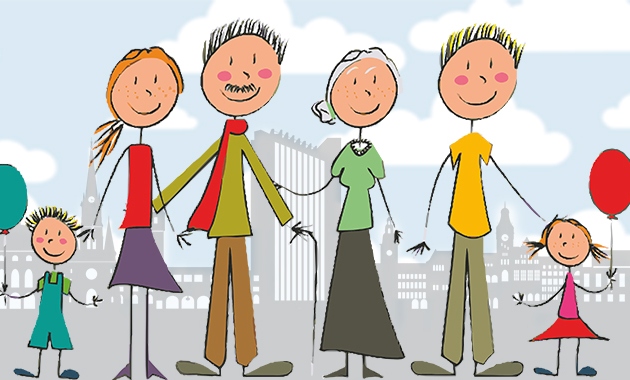 As children, we all take on belief systems, feelings, and not processed stuff of our ancestors, even if they came a few generations before us. It does not matter whether we knew them or not.
If we are constantly confronted with the same obstacles in our lives and cannot advance despite psychotherapy or other types of therapies, this is a sign of dynamics in the family environment that limit or hinder our actions and decision-making.
As children, we swear that we never want to be like our mother, father, grandmother or grandfather. As adults, we find that we have exactly the same behaviour and reactions as the person whose behaviour we have always rejected.
What does a family constellation look like?
The client creates a sketch for each family member on a sheet of paper or writes the person's name on it. The sketches are put by the client as ground anchors on the floor - according to his/her inner image.
With my guidance, the client stands on the various positions of his/her family members and gives feedback on the sensations experienced. The client has the ability to see through others' eyes and to experience the relationships differently. New perspectives and new insights emerge. This gives the client a different perception of his/her own position.
Family constellations create space
for undiscovered relationship interactions


When we feel empathy in the different roles of our family members, entanglements are addressed and solved. Order can be restored; every family member gets his/her place and is seen. The solution images that result from this provide physical and psychological relief and continue to have an effect for a long time. We take our rightful places and live OUR lives, not those of our ancestors.

Family constellations contribute to understanding and often result in family members behaving differently from before. A healthy distance emerges; things do not have to be taken on unconsciously anymore. Guilt, fear and resentment are released.




| | |
| --- | --- |
| | If you wish to stay in contact and get a healthy dose of energy from time to time, please subscribe to my newsletter. |
---