"Make Miracles Come True
For 2023"
Online Course Starting on
17 January 2023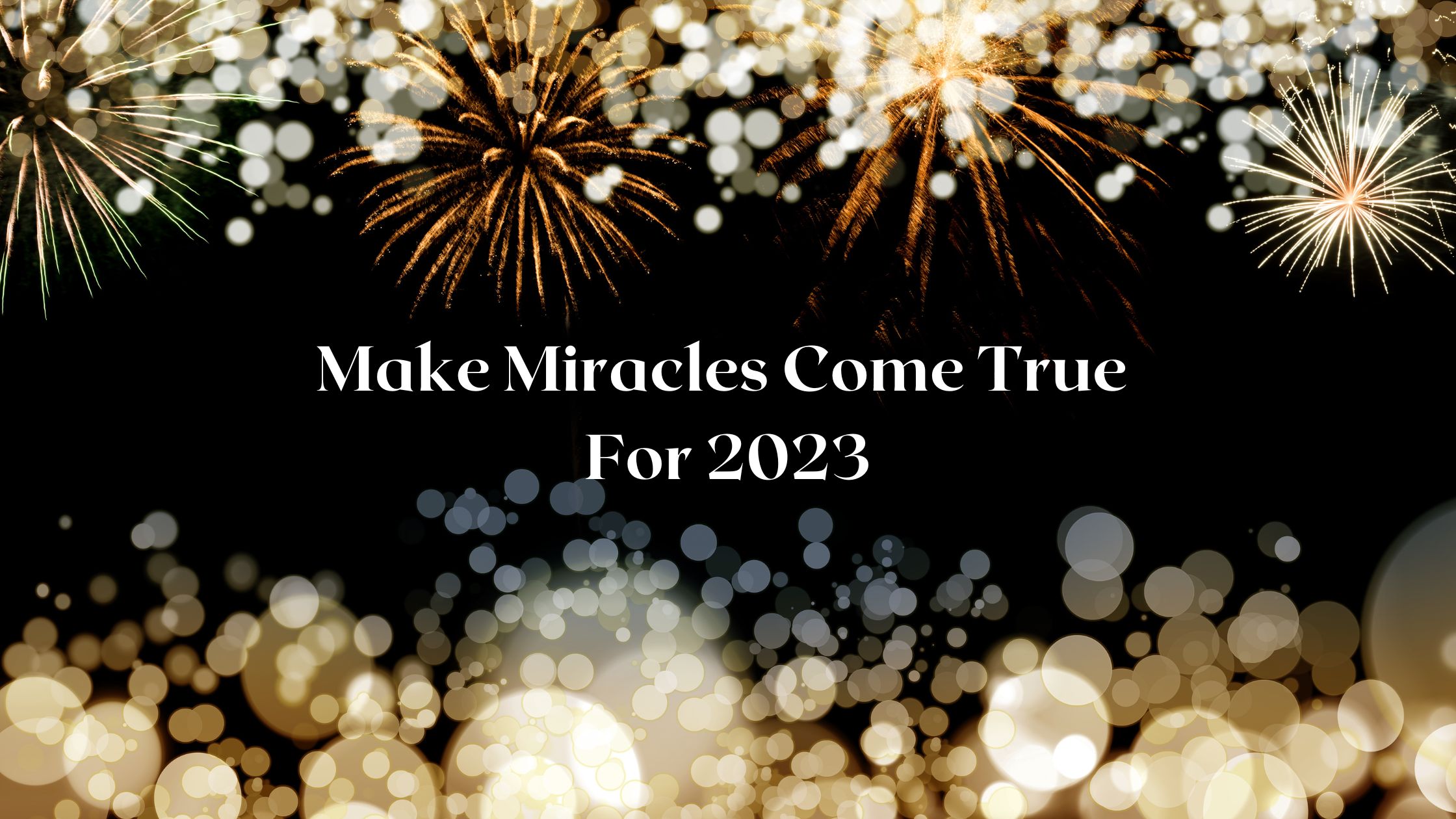 Yes I get it!
Enough of difficulties, enough of struggles and problems; enough of people telling you of what you should or shouldn't do or can't do; enough of playing small and staying under the radar. And maybe you don't know how to change things after all that has happened in the last two years. And you don't know what to do but
You wish a great year 2023 for you and the people you care about. A year with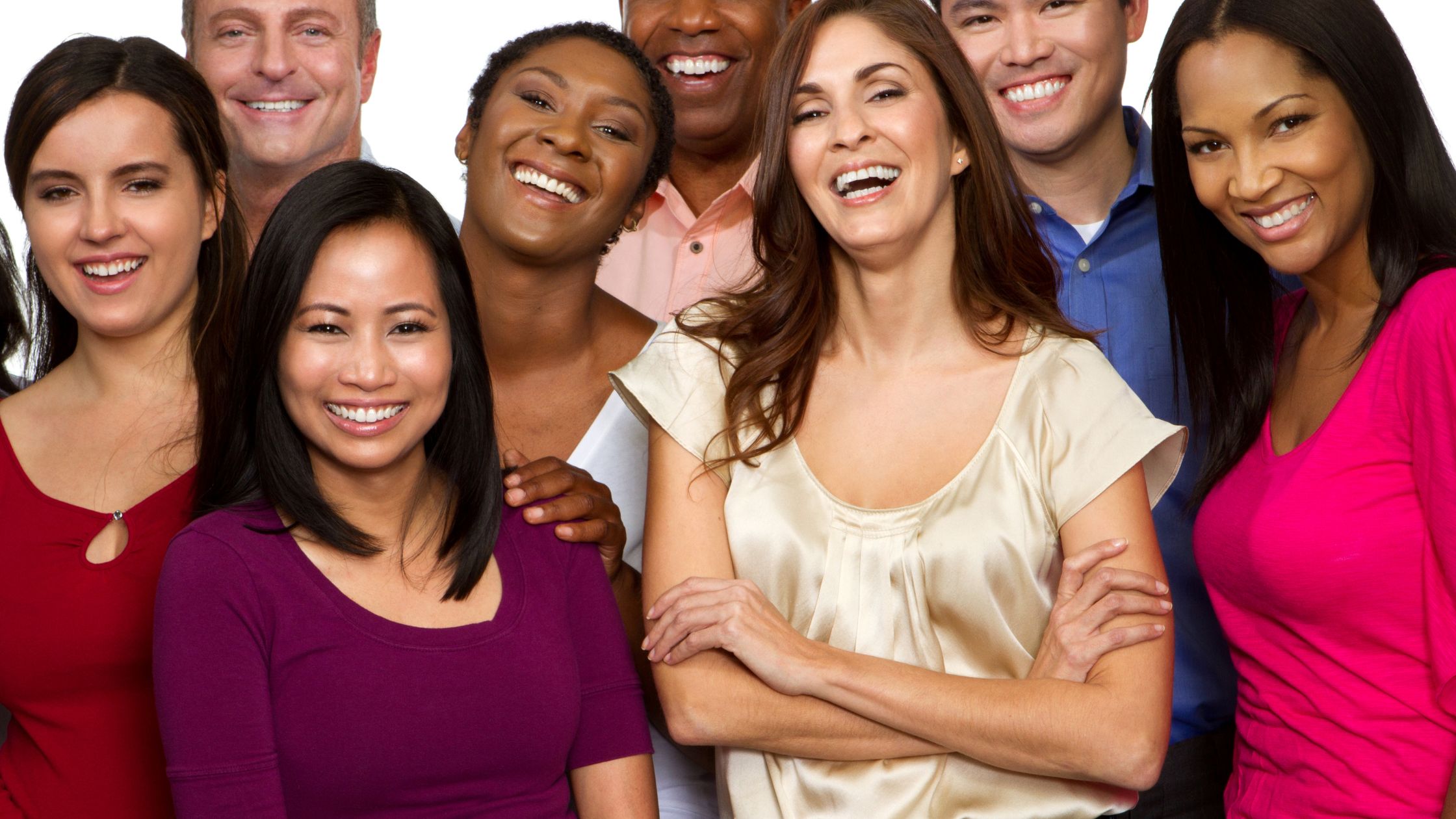 Opportunities
Passion
Health
Loving Relationships 
A Fulfilling Job
Joy and 
Freedom


The good news: It is possible to change your experiences when you become a vibrational match to your desires. 

Last year was not easy for me. I have lost my motivation for many things that used to be important. I felt empty and listless. I didn't know which direction to go.
So at the end of last year I started to change my frequency with tapping, feeling grateful and using the techniques I will offer you in this upcoming course. My life has changed so much after I became a vibrational match to my desires. I have energy and strength again, I am motivated and feel alive again. I have a new goal, I have a plan to achieve it and things are changing before my eyes. Every day I manifest things that I have wished for. It is fantastic. I am amazed how quickly things can change.
If I can achieve that, so can you! And therefore I offer you this course so that you can make miracles come true for 2023 and beyond. 
What we focus on, on the inside, we create on the outside.

This course is perfect for you, if you think that
You are not able to manifest a great relationship or a great job, or whatever it is you desire, because nothing has changed despite all your efforts in the past 

The Universe is not on your side when it comes to changing your current situation

You do not deserve to get what you desire

You lack the secret ingredient to manifest your dream life
"We don't get what we want. We get what we are."
Wayne Dyer

This course will help you to change your vibration so that you can

Become crystal clear about your goals
Do you know what you would like to experience in 2023?  If you send contradictory messages to the universe, it will send back strange experiences.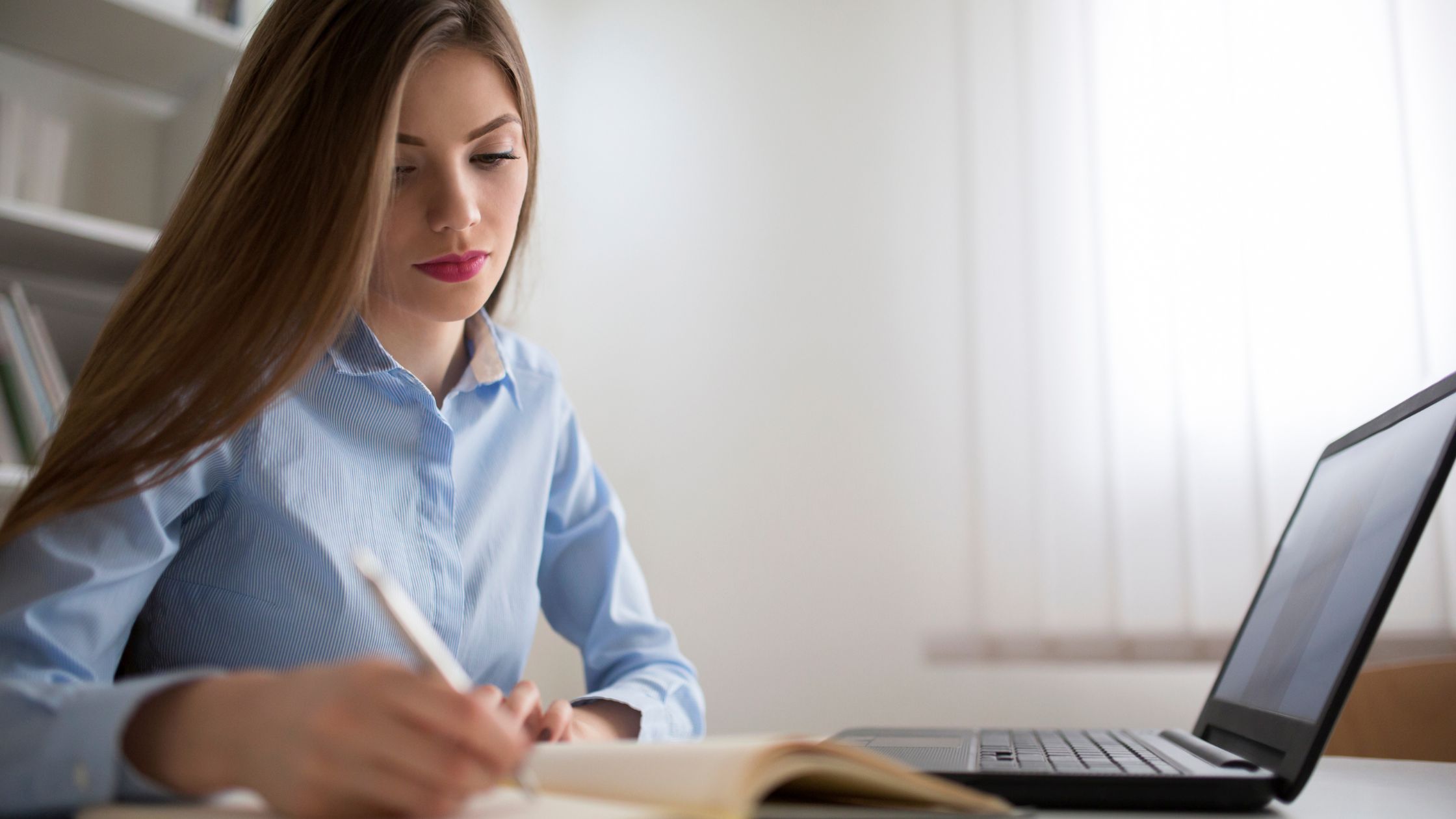 Commit to a plan to make 2023 your best year
 Without commitment you will stay in your comfort zone and your life remains as it is and was.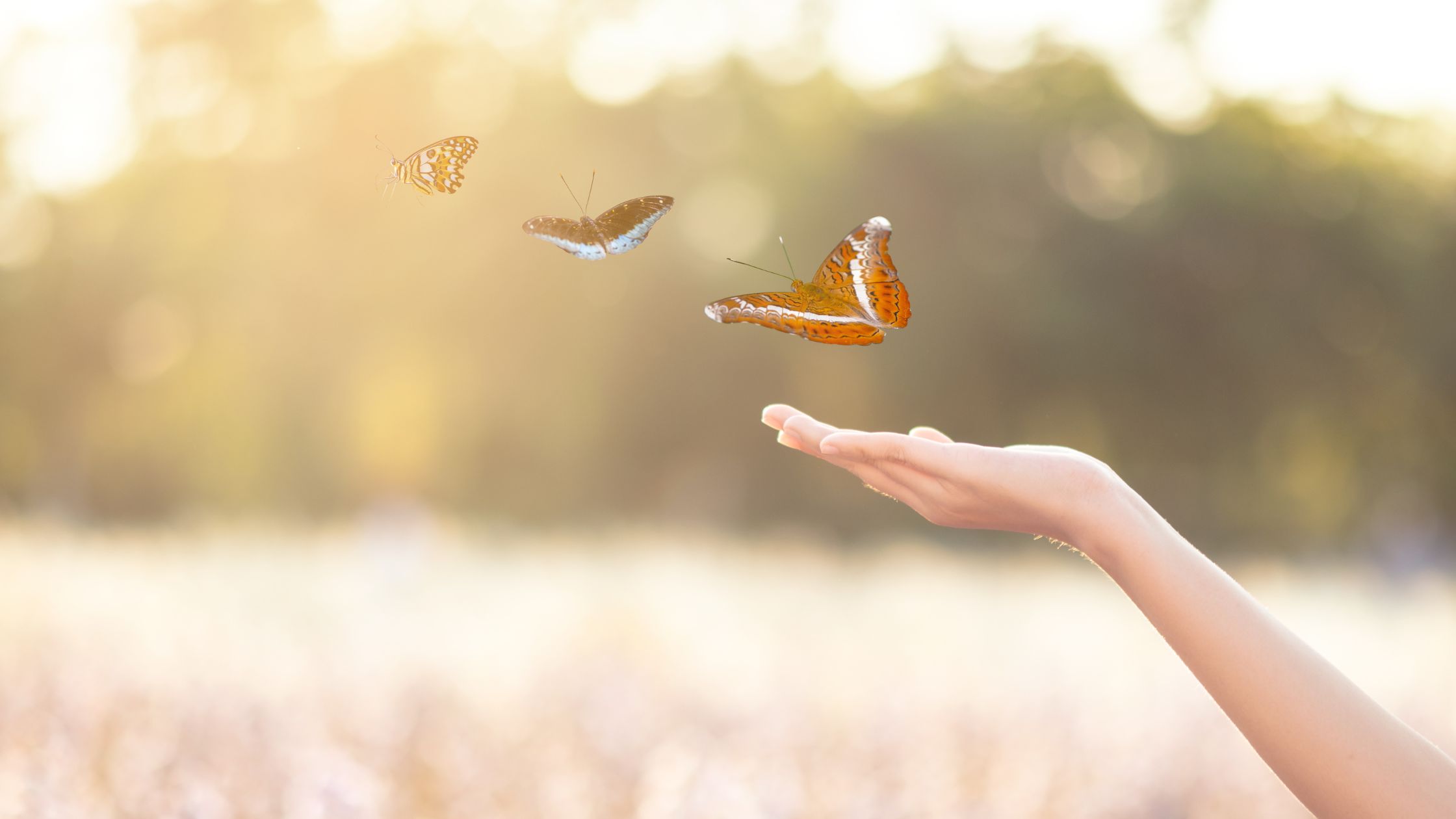 Release your doubts and old beliefs 
If your negative subconscious beliefs stand in the way, you will fail every time you try to change something. It is very important to anchor new beliefs when you like to achieve your goals in 2023.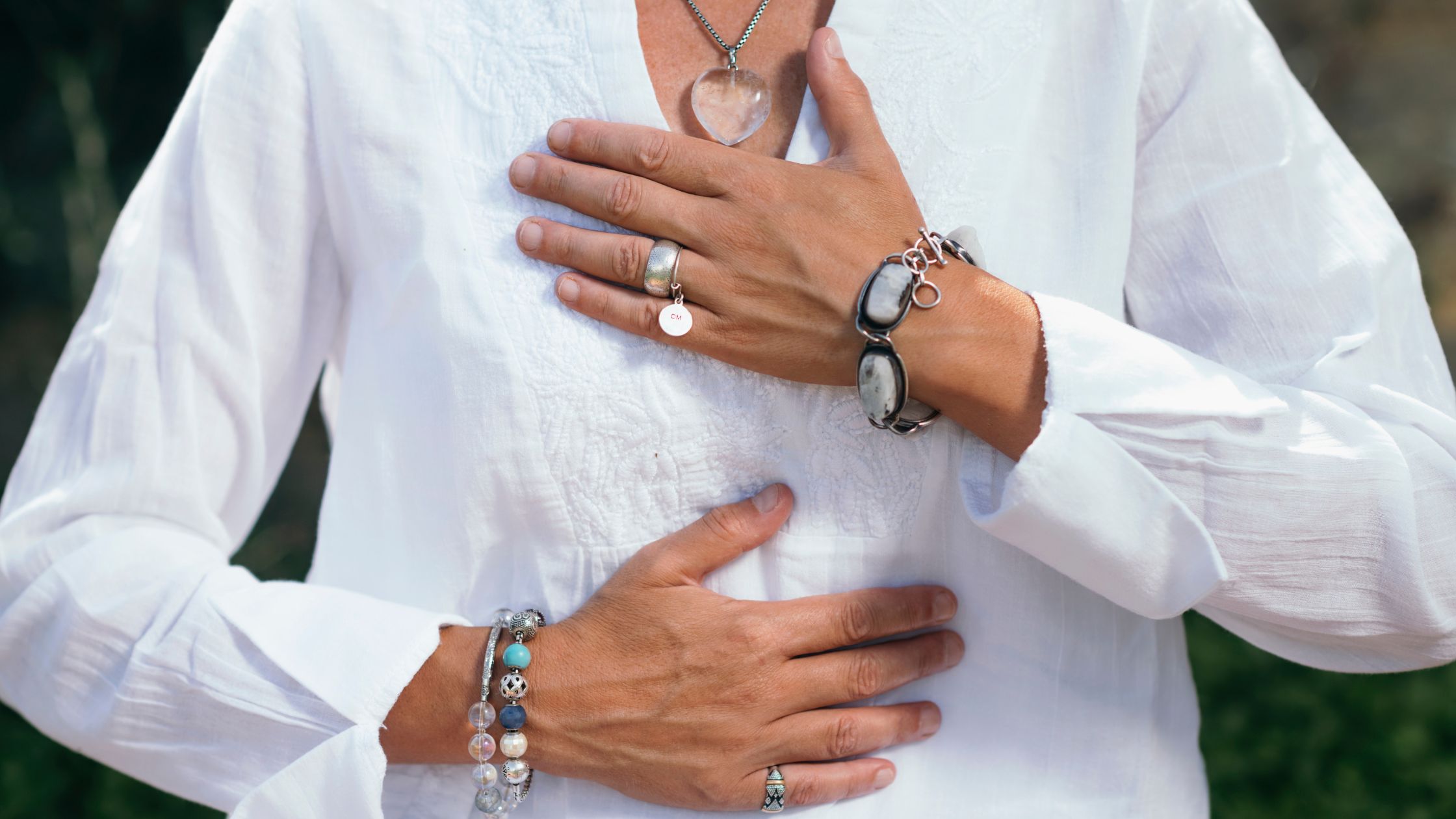 Be grateful for the things you already have
 Without gratitude nothing will change. When you are grateful for the little things, great things can come into your life.
"If the only prayer you ever say is 'Thank you', it will be enough."
Meister Eckhart

What you can expect:
5 live Zoom calls (about 50 minutes each) on 


17 January 2023 at 20.00

24 January 2023 at 20.00
31 January 2023 at 20.00
 7 February 2023 at 20.00
14 February 2023 at 20.00
The recordings will be made available approximately 2 days after the live calls.


With tapping 


To anchor new beliefs that turn off the inner saboteur, beliefs that make you feel deserving and good enough to have a really great partnership, to have honest and deep friendships, to have enough money to do all the projects you have in mind and to have the job that makes you jump out of bed in the morning, in short, to live a really great life.

And many other different processes


The processes and exercises I present have been tried and tested for years and help my clients and workshop participants time and again to make dreams come true.


Bonus


You will get access to the entire course: Learn How to Transform Your Reality Simply by Meditating 
I will lead you with magic guided meditations through a powerful process of creation in which you can manifest with joy and creativity everything that you need in order to be happy. This transformation process will help you to create the future you love to have. There are 7 magic guided meditation experiences waiting for you in order to bring about the changes that you desire. 


Cost and Registration: 95 €
Please register briefly by email and transfer the fee to the following account: BE05 0015 2582 7275 - GEBABEBB
Then I will send you the zoom link for our first session on 17 January 2023. 


Are you ready to make miracles come true for 2023?


"Imagination is more important than knowledge."
Albert Einstein

I would be very happy if you could join us.