Tapping into an easy life

What if it was easy for you to make the right choices and feel confident about it?
What if it was easy to eat only the food and nutrition that your body needs to have?
What if it was easy to have fulfilling relationships because you felt good enough?
Imagine what your life would look like if you could easily take decisions.
Imagine how your body would look like and how you would feel in this body if you could stop eating food that is not beneficial to you.
Imagine how your relationships would look if you felt good enough.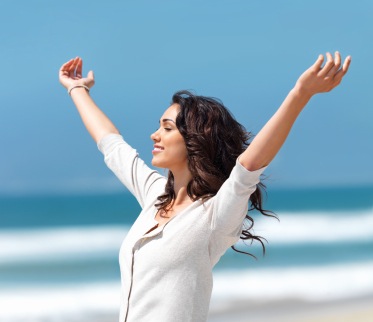 If you think that it is not possible to have it easier in your life or that you cannot change or you think you shouldn't change because you would fall out of your comfort zone, then you are probably pulled back by your energy blocks in your energy system.
Energy blocks can be eliminated!
I have seen many people changing their behaviours by helping them to remove subconscious thought patterns that were adapted from generations before and silently sabotaging their ability to do what they really wanted to do.
I would like you too to get rid of everything that is standing in your way of success – be it career, love or health.
Therefore I am thrilled to invite you to a new series of evenings with the topic

 'Tapping into an easy life'

where you have the possibility to tap along with 2 or 3 volunteers and to eliminate each of your blocks that are still holding you back by borrowing benefits. You can participate in all four evenings or you can come to the evenings with the topics that are most appealing to you.
You will experience a powerful process that taps into your energetic frequency in order to get the same transformational energy clearing results as experienced by those I will work with.
4 Transformational Evenings For You
Learn to clear conflicts in relationships in order to feel closer than before

Learn to let go of addictions and start loving your

body

Learn to start empowering your womanhood

Learn to start de cluttering your life and

get organized
The special work at the emotional, mental, physical and spiritual levels will reach you at the very centre of your being to effect powerful change in your life.
You will actually feel the physical shifts in your body as the negative programs are quickly and efficiently swept away and replaced with empowering, positive programs and frequencies.
You will leave rejuvenated, joyful and energized.
Once you have seen how to deal with one's issues, you'll be able to practise EFT by yourself for the rest of your life, and draw on EFT whenever you need a dose of energy healing.
People who have participated at the very successful 'Reconnection with EFT' - Seminar with me were very satisfied with the seminar, the explanation and introduction of each subject, the nice trust-building atmosphere and that they could evolve by observing others and learn from each other.
 More Information
These evenings are for everyone interested in EFT or tapping who would like to experience the benefits for themselves. This is not a class where you will learn the EFT principles.
Dates:










Time:

Costs:

Venue:


17 September - "Conflicts Relationships"


15 October -     "Addictions"


12 November -  "Empower Your Womanhood"


10 December - "De-cluttering"


18.45 - 20.00

40,- € / evening - payable at the beginning of each class


Rue des Aduatiques 48, 1040 Brussels

The path to your new life starts with a decision. If you are ready for positive changes, then please register here one day prior to the evening that you want to attend:
back to events